That's a lame title.  I know.
Here's the thing. I'm really slow at running right now.  Pretty much none of my clothes fit (well, if you exclude leggings and hoodies).  So in an effort to change that… I'm making myself actually run and work out on a regular basis the way I used to… before I allowed the year 2012 to get the best of me.
So in an effort to change my ways, I, along with my running buddy Molly, signed up for the Rock'n'Roll Arizona Half Marathon on January 20th! We're headed to the wild west.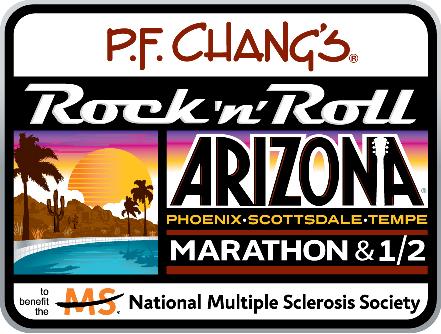 Yeah buddy!  I'm already signed up for the Illinois Marathon at the end of April, but this will tie me over until training starts for that. I've never been to AZ, so I'm pretty pumped.  Molly's older sister lives out there and she had graciously opened up her house to us!
I will not have a time goal for this race, because I don't think I can legitimately train in less than 2 months.  Sure I can finish, but I won't finish fast.  I don't care man, I just need to have a running goal and a reason to not skip the gym (as if not being able to zip up my jeans wasn't enough motivation).
But you know the one thing that sucks about training in November and December? Having to skip my beloved gym classes to hit the 'mill after work. And I'm not down for running after work in the super dark, so I have to make my peace with running on the treadmills.
But what you know what is awesome about training? Running along the lake path again.
And it's awesome to not have to wake up at the crack of dawn to run.  This morning I hit the path at 9:30… so much better than 6:30am!
Soooo that is that.  I have officially started winter training. Since it's still oddly warm, running outside doesn't seem too terrible yet.  I haven't had to bundle up or deal with ice, wind or snow. What I do need is 1) new shoes 2) new gloves that I can use with iPhone and 3) handheld water bottle.
Any suggestions on "must have" gear for winter training?